Society Meeting
April 11 @ 7:00 pm

-

9:00 pm

MDT
Topic: The Art of Slow Genealogy presented by Tara Shymanski.
Description: Are you a genealogy tortoise or a hare? The hare rushes to find new documents but genealogy tortoises create more accurate and thorough family trees. This step-by-step method suggests ways to slow down, cite your sources, and read and analyze records. This process results in a more accurate family history.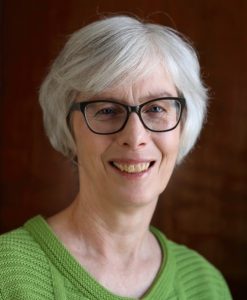 Tara Shymanski is a genealogy researcher, lecturer, and blogger who specializes in Canadian records.
Her training includes a Bachelor of Arts in History, a Professional Learning Certificate in Genealogical Studies from the National Institute of Genealogy Studies and continuous learning from conferences and webinars.
She is active in the genealogy world in Calgary, Alberta – facilitating a Genealogy Group at a public library, assisting others at as a family history consultant at the Family History Centre and volunteering with the Alberta Family Histories Society.
Her desire to connect with the past and discover her ancestors' stories began when she was a child. Her childhood was filled with family; aunts, uncles, cousins, and grandmas – even a great-great aunt and uncle – were in her life, providing cookies, hugs, and a watchful eye. By researching them she experiences those warm, comfy feelings of childhood again.
She can be found online at shymanskigenealogyresearch.com
This meeting will be held via Zoom.
We welcome visitors! Email communications@afhs.ab.ca to obtain a visitor invitation.